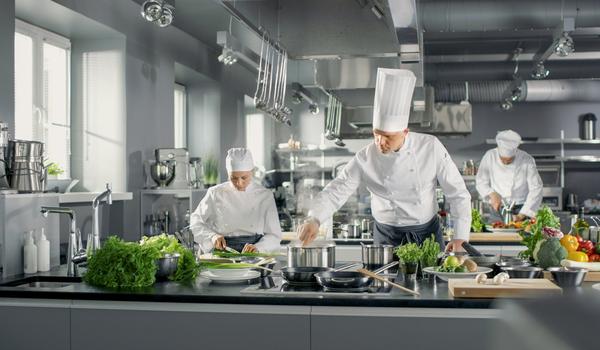 Although the US restaurant industry processes hundreds of billions of dollars annually, running your own eatery does not ensure easy profits. In order to grow enough to withstand see heavy competition, you may consider a merchant cash advance for restaurants as part of your funding plan.
If you want to continue providing employment, serving the community with delicious meals, and expanding your popularity into surrounding regions, you need a financial buffer to smooth out the expected cash flow fluctuations. When bank loans take too long and credit issues affect your ability to get traditional financing, a restaurant cash advance from Shaw Merchant Group may be the best choice for you.
What Is a Merchant Cash Advance for Restaurants?
As the name implies, a restaurant cash advance provides immediate funding in exchange for up to 20% of future revenue plus interest. The amount you get depends on past records cash flow and credit ratings. Instead of a bank or other financial institution lending you money with traditional restaurant loans, the company is buying future profits. Payback happens daily or weekly based on revenue instead of monthly at a set amount.
Things to Consider Before Choosing a Restaurant Cash Advance
All financial decisions require careful consideration before signing the contract. When blowing your options for a merchant cash advance for restaurants, consider the following questions.
How many months will it take to pay off the restaurant cash advance? Three term periods exist: 12 to 14 months, 6 to 18 months, and just 4 to 8 months.
What is the factor rate of your restaurant cash advance? Instead of a set interest APR like you get with restaurant loans, and advance determines the total amount you pay back based on a factor rate. If your establishment has great credit and efficient cash flow, your rate may be as low as 1.1, but poor credit companies with fluctuating cash flow could have a 1.5 rate. This number multiplies by the total cash advance to determine your payback amount.
Are there any additional fees to get the cash advance? Some companies that provide merchant cash advance for restaurants charge additional fees for processing, underwriting, closing costs, or bank fees. Shaw Merchant Group offers these unique financing options with no bank fees at all.
How Can a Cash Advance Help Your Food Business Thrive?
All types of businesses that serve food or beverages can qualify for this type of funding. This includes the fanciest sit-down restaurant, a local diner, food truck, concession stands, a tavern, truck stop, or pizza parlor. If your future revenue can cover the advance, you have the opportunity to use immediate funding to improve your location, get new equipment, make updates, add new staff, order repairs and renovations, and launch new marketing campaigns.
When you use the restaurant cash advance wisely, it can springboard your business into higher profits down the road. If you wait too long to improve or upgrade, people will simply stop coming to your restaurant. With the quick cash advance decision on your side, you do not have to wait and worry about whether you can afford to operate or grow your food business.