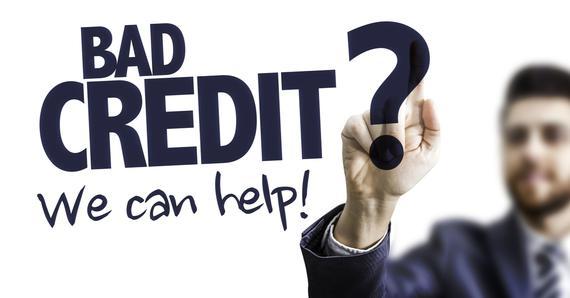 If you are a merchant, then you know the struggles of even funding everyday operations, at times. A number of factors can affect the amount of free cash that you have available to complete purchasing, pay out payroll, accommodate other business expenses, and anything else that you might need to do to keep your business functioning at a healthy level. When your business finds itself short on cash, one of the best ways to address the immediate situation is with a merchant cash advance. However, those with bad credit often have a hard time getting a cash advance for their business. We'll show you that merchant cash advances are indeed available for merchants with bad credit and give you the background information and tools that you need to start the process of getting a cash advance for your business, even if you have a history of bad credit.
About merchant cash advances
If you want to get a cash advance for your business, then the first step is actually familiarizing yourself with what merchant cash advances are and how they can help a business to survive. Merchant cash advances are short-term loans issued to small and medium-sized businesses that are having problems maintaining a healthy cash flow. These loans are usually put up against future processing income that the business might otherwise take in. To pay off the loan, the merchant can use the credit card processing income. These loans typically carry a higher interest rate, but are for a shorter-term, providing merchants with plenty of benefit.
How does credit affect ability to finance?
Any business owner knows the importance of credit on the ability to get financing, even for short-term loans. Businesses with bad credit often have a hard time finding a partner for financing, especially if they have had past issues with payments in the past. If you are a business with bad credit, then your options are rather limited when it comes to short and long-term loans. This is the reason that many businesses often turn to merchant cash advance services.
Are there options for merchants with bad credit?
Even though having bad credit is extremely restricting for businesses when it comes to financing their operations, it doesn't mean that there are no options for businesses that have bad credit. In fact, there are several providers of bad credit merchant cash advances out there, but choosing one might be difficult. When you are looking into merchant cash advance services, you need to be careful who you partner with. Working with a reputable, well-known company that is passionate about helping businesses is the best option. We provide a wide range of merchant services that includes bad credit cash advances because we are in the business of helping our clients. We believe in the potential of your business and want to help you fund your operations, regardless of the challenges that you face.
What are the pros and cons of a bad credit cash advance?
Just like with any business decision that you have to make when under duress, there are pros and cons to taking a merchant cash advance as a business with bad credit.
The most substantial benefit of taking a merchant cash advance is that it will allow you to fund operations and keep your business afloat for the immediate future. A merchant cash advance is not always for businesses that are in bad shape. In fact, many businesses use a merchant cash advances service solely because they are having temporary cash flow problems that prevent them from operations at the highest possible level. WIth a cash advance infusion, they can move more products and make more money.
However, there are also negatives to taking a merchant cash advance. One of the most relevant and significant negatives is that these loans often carry high interest and while they are not meant to be long-term loans, they can become quite expensive if you don't pay them off right away.
What can you use a bad credit cash advance for?
A bad credit cash advance can be used for any number of purposes. Most commonly, bad credit cash advances are used to fund short-term needs such as payroll, large purchases, renovations, and other large expenses that might come up and interfere with the day-to-day operations of the business. When you get your merchant cash advance, you are typically not limited to what you can use it for. Though, you would be served well to use it for a purpose that will allow your business to pull in money quickly to pay the loan off in a timely fashion. This way, the loan does not accrue as much interest. Regardless of the pinch that you find yourself in as a business owner or manager, you can usually rely on a merchant cash advance to help fund operations and get you through a tough time.