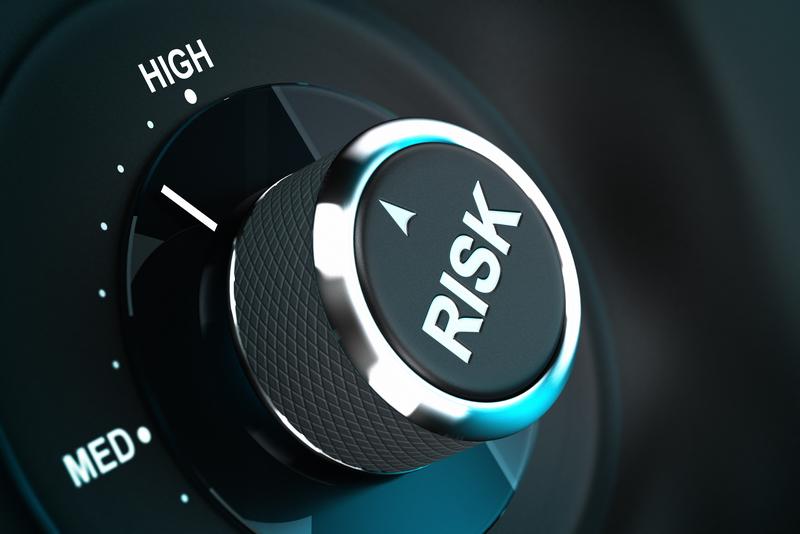 Imagine someone who is running a business in a field that many consider to be "dubious" or risky, such as tobacco sales, debt collection, adult entertainment, gambling, or even travel and time shares. They may seem like everyday staples of a free market, but many payment processors won't touch these kinds of merchants with a ten-foot poll. They are known as "high risk." A business like this might find that it is unusually hard to get a merchant account, but they still need to be able to take people's money and perform cashless transactions just like anybody else. Where do they turn when no one seems to want to work with them?
This is where you come in. One strategy that you can take as a merchant services sales agent is to find a partner that allows you to cater to these high risk groups that might have a hard time attaining processing services for reasonable rates. You can even focus on this niche exclusively and strike some very lucrative deals because these higher risk businesses are usually willing to pay more. Many times, businesses like these may also have a high sales volume, which can make you a lot of money in residuals over time, even if you might have to take a smaller cut.
Before we take a look at the benefits, though, let's define what a "high risk" business is, and why a credit card company might consider them to be a risky prospect. In this context, a high risk business often falls into one of these categories:
- The business deals in goods of high price, where each individual transaction is hundreds or thousands of dollars. Some businesses just sell expensive items, and the added risk of charge-back means that credit card companies are less excited to work with them.
- The business sells goods or services to customers in certain high-risk countries. Sure, not everyone in these countries is a scammer, but if a particular territory is known to breed fraudsters, then companies aren't going to be keen on working with them.
- The business uses dubious sales practices, such as employing high-pressure sales tactics to sell people things that they don't really need or want; e.g. time shares, travel packages. There is a huge problem here with charge-backs if your customers are likely to have buyer's remorse.
- The business deals in what some consider morally questionable goods and services. Again, as with businesses in certain physical territories, credit card companies like to avoid businesses that reside in certain moral territories. You might find that gambling businesses, strip bars, or cigar shops fall into these categories—basically, anything that deals in the vices.
- The business performs transactions where the physical card isn't present. Basically, this takes a lot of ecommerce businesses out of the running for low-risk accounts. A lot of credit card fraud can take place online, and of course the charge-backs that result from fraudulent transactions can be costly.
Now you might realize that it all really comes down to charge-backs. If the processor believes that there's a non-trivial chance that the activities of the business will result in a lot of charge-backs, or that the merchant may not fulfill their responsibility to pay for the charge-backs, then it may be considered high risk. Many processors will not deal with high risk merchant accounts at all, and in fact merchants in high risk businesses may have to work with specialized processors, and they may even have to set up their merchant accounts with over-seas companies.
There is certainly a hungry niche here, and you might do well to serve it. Many businesses have a hard time securing a merchant account, and you can make things a little easier for them by providing high risk merchant accounts. Here are some of the benefits of dealing in this sector:
- Less competition. Other merchant services companies or merchant services sales agents may be (understandably) hesitant to work with these companies, so you might be able to pick up the slack. Yes, these accounts are riskier, but sometimes the risk can be worth the reward. Merchant service providers can mitigate some of that risk as well by raising their transaction costs or requiring a deposit.
- Online sales are booming. People are buying goods online more than ever, and that means that someone is going to have to provide all of these online retail businesses with merchant accounts. Why not get into a niche that is explosively growing? You will never be in want of merchants to turn into your customers.
- Many high risk businesses are also very lucrative. If your clients are making a lot of sales, then you are getting a piece of that pie. This is especially true for businesses that sell people what are considered vices. As much as society may look down on these businesses, they also love to buy from them.
- You can cater to all business types with few limits. If you only sell merchant services to low-risk businesses, then you cut out many potential niches that you could work in. By specifically offering high risk merchant accounts, you open yourself up to just about any business that you want to work with. Never turn away another merchant simply because they don't fit the narrow definition of what a low-risk account entails. As with anything in business, of course, there are risks as well as benefits—that's why they call these high risk accounts. As a sales agent, you wouldn't be responsible for charge-backs, but you might be faced with making a smaller cut in terms of both residuals and any upfront payments for each merchant account that you sell. This is natural considering that the processor will have to more likely deal with charge-backs, so their fees will be on the expensive side. Still, by finding a partner that will allow you to take high risk merchants, you can add a more diverse variety of merchants to your portfolio, which will make your business more well-rounded.
Download PDF: High Risk Merchant Services for Agents and ISO's
topics:
high risk merchant account providers, agents, iso, high risk credit card processing agent program, high risk merchant services agent program, high risk merchant services ISO