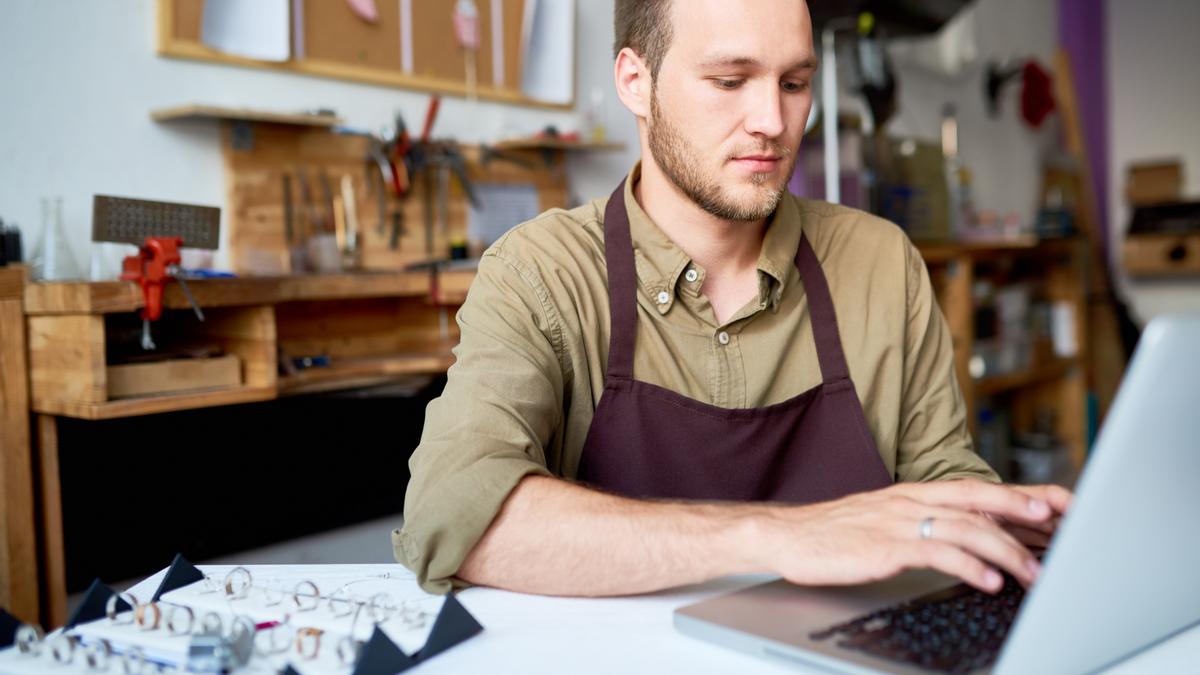 Running a pawn shop can present many challenges, since, unlike most retail stores, you need to plan and organize not only some kind of process for selling, but also for buying items from clients. In addition, depending on where you live, there can be a certain amount of extra bureaucracy associated with running a pawn shop that you may not find in other kinds of storefronts. For example, you may need to take records of the people who sell you items and keep identification information on them just in case the items they were selling you had some kind of shady past.
On top of this, you're also going to have to keep records on your inventory, and again this will work a bit differently from most retail stores, because rather than having a fairly predictable flow of items, you will have to work to tag and categorize random items of value as they come in. One could say that this is the fun in having a pawn shop—you never know what will come through your doors—but it can certainly present some record-keeping challenges.
Of course, as with just about anything nowadays, this doesn't have to be too much of a problem because there's technology that will help you out. If you're running a pawn shop, it's critical to have the right POS system that will help to organize your inventory, keep track of your sales, help organize your records, and of course take your customer's money. If you're still unsure about what brand of POS you should go for, take a look at some of these options below:
1) SimpleConsign - One thing that you can do is seek out POS systems that specific cater to consignment-centric businesses. That's why SimpleConsign can work very well—it allows you to not only sell items, but to list them for consignment, as well as buy them from your customer outright. Like most POS systems, it can also of course handle credit card processing, returns, and the application of discounts if the need arises. You can also put items in layaway using this system, if you wish to provide that functionality to your customers.
Probably one of the most interesting functions that you may not find in other POS setups is the customer-side consignment feature. Basically, if a customer is selling something via consignment through your store, he can go on the Internet and look up the status of the item and how much you owe him.
This POS can be had for a fairly inexpensive monthly fee, and there's even a free trail available so that you can give it a try for 15 to see if it's for you.
2) PawnMaster - This POS system by Data Age is exactly what it sounds like. It's software solution to all of your pawn shop's needs and it was created specifically with this kind of business in mind. It is Windows-based and thus can run on x86 machines with the right specs, and this may or may not be appealing to you, but one of its main draws is that it is so scalable. As your business grows, you can add different software modules when needed, for example a layaway function or the ability to manage several stores.
Currently, they offer PawnMaster Classic as their main solution, which is not cloud-based; but if you're looking for the convenience and data-security of a cloud-based system, they are set to launch PawnMaster Ignite in the near future, which uses Amazon Web Services to provide flexibility and other features.
This is one of the most popular software packages for pawn shop owners, and regardless of what solution you choose from them, they offer exactly what you need to start your shop: inventory management, a way to take your customer's money, a way to buy from your customer, consignment functionality, a quick price guide that you can look up, employee management software like a time clock, integrated jewelry scales, and many other features.
3) Bravo Pawn Systems - Do you want cloud-based software so that you don't have to deal with the IT costs of having complex POS software and hardware that you have to service yourself? Bravo Pawn Systems is a new generation of POS built specifically to make things simple and easy in this regard. Whether you have a small, medium, or large pawn broker business, they have a solution that will work for you. Since all of your data is store securely in their servers, you don't have to worry about losing your records, either.
In addition, it includes many features that help you to organize and run your business. It will allow you to closely manage your employees and will also help you to keep them accountable by keeping track of when transactions occurred and who performed them. As you might expect, it also allows you to take your customers credit cards, issue refunds, and keep track of your sales numbers using a simple reporting mechanism. You can also keep digital files on your customers' histories so that you can better serve them in the future. On their end, they can sign in to view the status of their loans with you online, which will save both of you a lot of time.
Where it really shines is on the inventory end of things. You can use the software to create bar-codes to organize your items, mark down prices, and even transfer items between your stores if you have more than one. This really is a full-featured pawn shop solution.
As you might realize, you have a lot of options when it comes to POS software for your store. When you're looking for which POS is right for you, be sure to consider your priorities. For example, larger stores may need solutions that are superior at handling inventory concerns in order to keep things organized. Try to think about your future needs as well, even if you are still small, since switching over to a different system can certainly be a pain, and it's good to avoid it if you can.