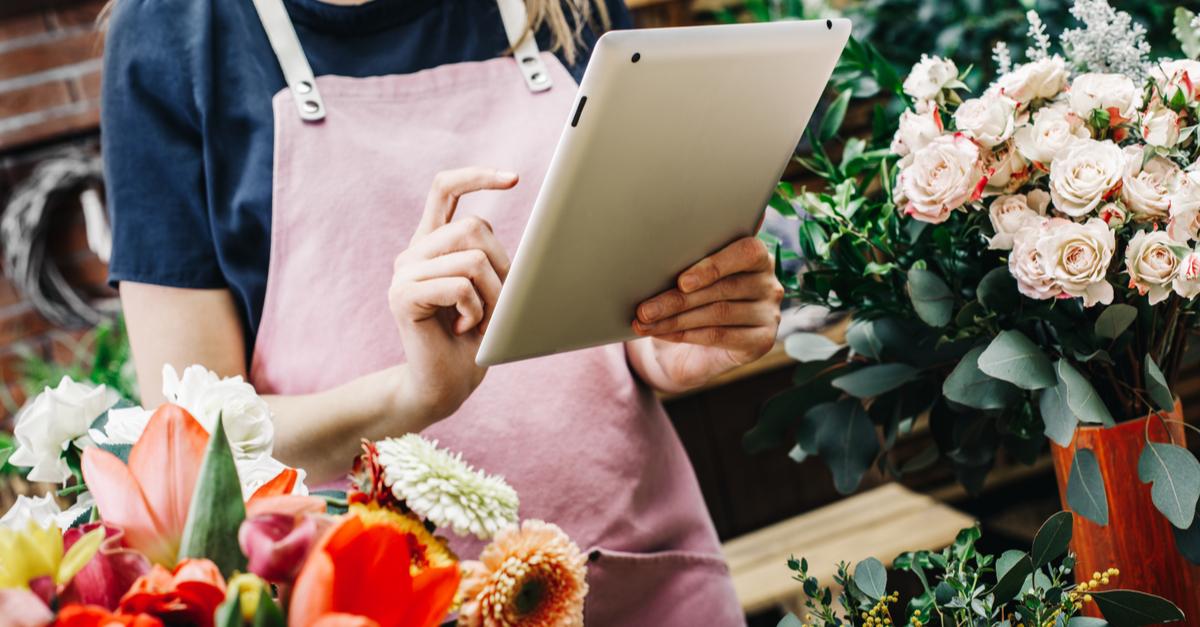 As a florist, it's your job to make people happy, and to help them express their emotions on special occasions. With all that you do to maintain your inventory and to keep your customer base satisfied, you probably don't want to be distracted by the technical issues of a POS. Who would blame you? Your mission is to sell flowers; why make it more complicated than that?
It is precisely because of this that giving some deep thought to the kind of POS that you want to buy is worth it. If you make the wrong choice for you, it could end up complicating your business needlessly and causing you a lot of headaches. You want something that will make your business easier to run, after all. Naturally, there are many different kinds of POS systems that you might choose from, and there are some great, useful choices on the market, especially considering how well technology has advanced over even the past few years. One good company from which to consider getting your POS is North American Bancard. They have a lot of great choices and customization options, and you will probably find a solution from them that will work for your business. As a florist, you will have some unique inventory and analytics issues, since what you sell is alive and particularly perishable, and you may have a delivery side to your business, so you need a POS that can be fully adapted to your situation; North American Bancard offers that.
Depending on the size of your business—whether it is only just emerging from the woodwork, or whether you've been around for awhile and you are just ready for an upgrade—you will want to approach a different solution. There are two main options here:
This POS is a great value, especially if your business is just getting started and you don't have a huge amount of capital to pay for a larger, more complex POS. All you need is to just get the money from the customer—be it cash, credit, or just about anything else—and keep some thorough records of all of your transactions and inventory. The PayAnwhere POS is a great choice if this is the case for you: It is simple, yet it fulfills all of the important functions of a POS. In addition, it provides a lot of customization features that you may not find in other point of sale systems of its class: You can alter the GUI quite a bit, even deleting or moving around elements on your home screen. You choose how simple or complex you would like your interface to be.
If you find that you're having trouble, North American Bancard has great support anyway, and they will give you and your employees training material from the beginning so that you can get to know your system. Chances are, you won't have much trouble with this, since it's so intuitive, but if you do, they are only a phone call away and you can contact them 24 hours a day.
By the way, even in its simplicity, the PayAnwhere POS offers thorough reporting on your sales and inventory, and on the trends regarding these. When you're a new or smaller business and are looking to grow, this is when analytics is most important, so you will definitely want a POS that can handle this. Even better, your reporting is not only stored on your physical machine, it is also stored on the cloud, so you have access to it anytime—even when you're away from your location. This is a natural and automatic backup system, so you don't have to worry about dealing with a nightmare of lost records if your POS has any hardware failures.
Speaking of hardware failures, North American Bancard has you covered if anything happens to your POS, and they will replace it for free.
A little further up on the totem pole is the all-in-one POS system, and this can help you to really expand your business with all of its customization options. It offers more capacity, better hardware, and more specialized software than the all-in-one POS system. If your flowers are selling every which way and your florist business is expanding like the blooming petals of a rose, you are going to need a POS that will keep up with this growth.
If you're also in the business of flower delivery, the all-in-one POS system is particularly suited for your purposes. One of its great software packages is geared specifically towards delivery businesses, and includes a lot of added functions over the default POS interface, such as:
- Delivery driver tracking: You can keep track of the various trips that your delivery employees need to make, and even remotely assign them their tasks.
- Integrated caller ID system: If a customer calls you, a convenient display will pop up, telling you everything on file about the customer. Don't leave it up to guesswork; keep a detailed history of your best customers so that you'll know how to serve them better. A stable business is built upon repeat, loyal customers.
- Discounts and promo codes: Part of getting your customers to come back is to be as enticing as possible, and nothing is as enticing as a good deal. Reward your good clients with some sort of customer loyalty program, or simply give people coupons or promo codes to get them to try out your flowers. To be able to do all of this, you're going to want a POS that makes it easy to apply promotions to orders, and the Elite handles this like a champ.
One of the best things about both of these systems, though, is the cost: They are available for a monthly fee that is tiny compared to what you will save in time and logistics. You need a system that will take care of both the tasks of a cash register as well as the record-keeping responsibilities. Take a look at your business and analyze its needs, and you will probably find a North American Bancard POS that fits right in with your mission.