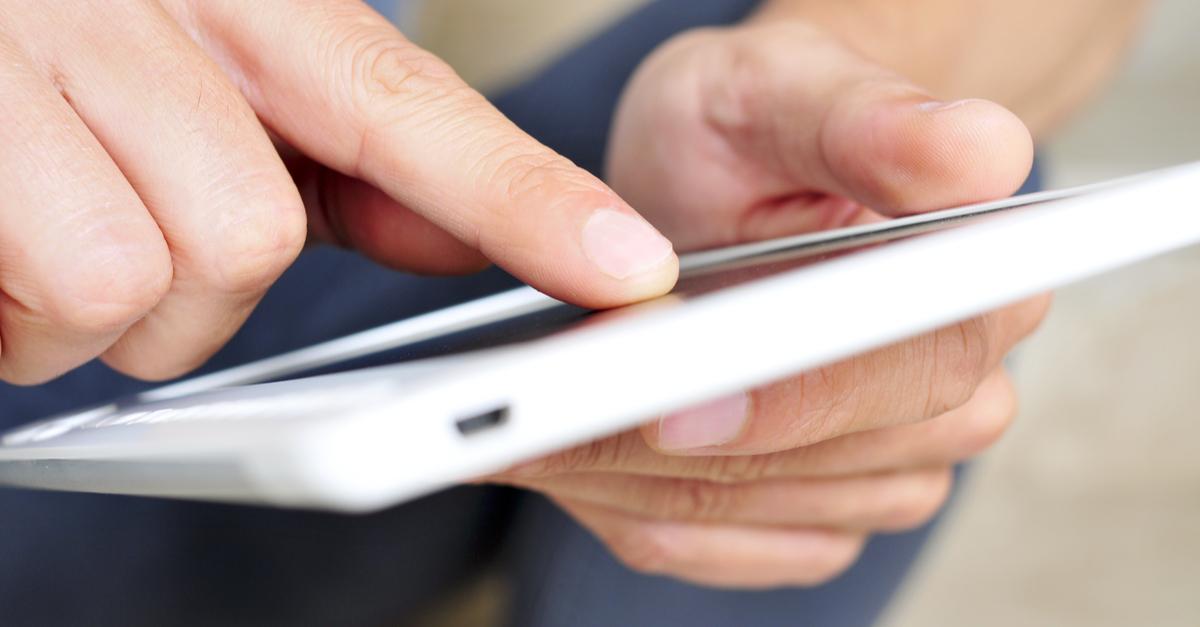 For retail businesses, particularly restaurants, cafes, and diners, the benefits of having a point of sale (POS) system available create a number of benefits that will boost your bottom line. The point of sale systems for Android devices in particular is certainly worth considering for your business needs.
What is an Android POS System?
The system itself is representative of most POS products in that it consists of having the software, hardware, and payment processing services all rolled up into one device. However, this particular system for Android devices does offer advantages for many businesses who want to incorporate a more efficient sales process.
Hardware Requirements: The good news here is that you can choose from a number of different brands and models that all use the Android operating system. This means that you can start with a single smartphone or tablet and work your way up to a multiple user, multiple location system that is perfect for large retail businesses and restaurants. You can take advantage of recommended accessories such as card readers, payment terminals, barcode scanners, menu displays and more that can come from the same company or from third party sources that offer compatible products. There are even POS companies that offer entire systems that you can use which have advantages as well as disadvantages, but may be well suited for your particular needs.
Software: The heart of the system, the POS software creates the invoices, inventory, sales reports, and manages all of the customer data so you can see all the important aspects of selling. It is important to remember that most POS software still requires a processor for credit or debit card payments. From which products, services, or menu items are the most popular overall, when they sell the most, and what they are purchased with, you can better understand how your business is making a profit and what you can do to increase your earnings.
Processing Credit Cards: It seems that practically everyone enjoys the convenience of using a credit or debit card to make payments. The point of sales system for Android does require a card reader either directly attached or from a separate terminal that is connected in order to work. It should be noted that you will need an EMV chip card reader to protect your business or restaurant from being hit with charges that are fraudulent as well as being liable. The good news is that most, if not all new card readers that are being sold have the EMV chip already installed.
It should be noted that as part of the POS system, you will be paying rates that are dependent on the credit card chosen. Some such as PayPal for example offer a flat rate which may be a little higher than some competitors, but is generally simple to use, predictable, and has very high rates of approval which means less fuss for your business. Other processors may offer lower rates, but have hidden fees or charges that push up the costs. You will want to read all about the different rates and understand how they apply to your particular situation.
Advantages of Android POS System
For many businesses and in particular restaurants, the point of sale system for Android offers considerable benefits for your efforts
Versatility: The POS system does more than simply process sales as it supports the important aspects of how your business operates on a daily basis. For restaurants, a POS system that is down can make it very difficult to properly serve guests and build profits. The POS needs to be simple, easy to use, and highly reliable which is why Android systems offer a distinct advantage over iOS or Apple systems. Because Android systems are found on mobile devices from many different manufacturers, you can choose the one that emphasizes reliability to make breakdowns few and far between.
In addition, you can fine an Android mobile device that is customizable to your specific needs. Instead of having to use Apple-only products such as the iPad or iPhone, you can instead choose from a number of different manufacturers and select the device that is best suited for you want you want it to do. In essence, a restaurant that emphasizes fast service may only want a couple of POS terminals with the wait staff has handheld tablets. This is easy to do with Android devices, but more difficult with iOS or Apple devices.
Cheaper Hardware: It's no secret that Android devices are by and large considerably less expensive than Apple devices. You should also be aware of so-called self-contained POS systems that use older, out of date hardware through exclusive devices. You can choose which Android device you want to use which means that you can take advantage of sales or special discounts that are available.
This also makes replacement costs considerably less expensive as well since Android devices are on average costs less than iPad or Apple hardware. So, if the device is lost, stolen, or damaged beyond repair the replacement cost will be less than if it were an Apple device.
In fact, you may already own the smartphones or tablets that make installing the point of sale system for Android devices even simpler. There are even some services offered on Android devices that may be compatible with the POS technology such as card readers, bar code scanners, tablet stands, customer displays, scales, and so forth.
In the end, the benefits of using point of sale systems for Android are considerable and certainly worth the investment, particularly for restaurants and eating establishments where having the customer pay the bill on the spot is good for your business. The Android system in particular is one that offers advantages above and beyond what other major systems provide. Thanks to the versatility and popularity of devices that use the Android operating system, you can have a great deal of choice in selecting the specific devices used to help conduct your sales.