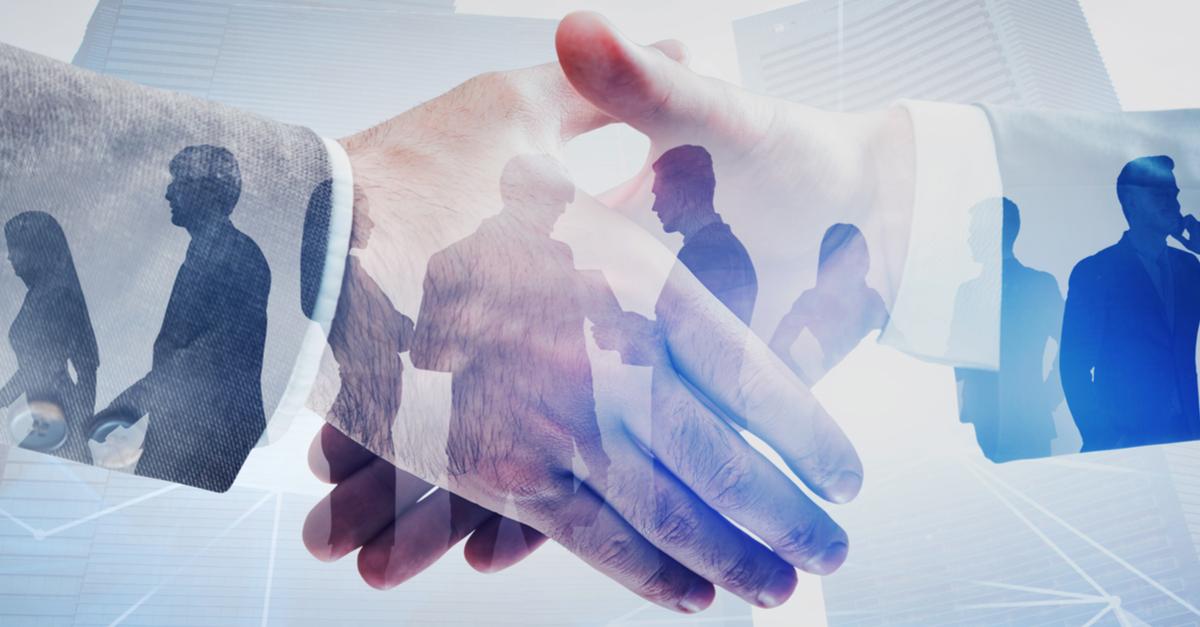 Merchant processing is one of the hottest and most popular lucrative fields in business right now, and that leaves many wondering how they can make a name for themselves in merchant processing. Becoming a registered ISO is one of the best ways to make money in merchant processing and establish a vast network that continues to bringin passive residuals over time. With a successful ISO, you can truly be setting yourself up for a lifetime of success and income that continues to grow. However, the process of becoming an ISO is not always the simplest one, especially for those that have never registered as an ISO before.
If you want to know how to become a registered ISO and start earning the money that comes along with this lucrative profession, then you are in the right place. We will walk you through some of the basic concepts that surround becoming an ISO and teach you the steps to becoming a merchant services ISO so that you can begin building a better income for your future. Follow along to learn the pathway that you must take if you are going to become a registered ISO.
What is an ISO?
Before you become a merchant services ISO and go through the lengthy process that it entails, you must first make sure that you have a good grasp on what exactly an ISO is and what it would mean for you to become an ISO.
An ISO is an organization that is responsible for selling merchant services, such as processing, to businesses. ISOs operate under larger companies, for which they sell their services. In addition to being a type of "agent" themselves, ISOs also have agents that work underneath them to help sell their products and services.
ISOs make money by earning a commission of processing services that are sold and they also earn money by providing services to the merchant accounts that are opened by their agents. ISOs are a hub of activity in the merchant processing world and since so many transactions run through them, it can be a very lucrative field to be in.
One thing that you will need to know is that an ISO is a legally registered business, so you will have to decide which type of business you want to register as. There are a number of options, each one providing its benefits and downfalls. Make sure that you have a plan of action for when you get to this stage of the process.
Is it worth it to become an ISO?
Being an ISO has a lot of similarities to being a merchant services agent, but there are some key differences. Both allow you to make money by selling merchant services and processing agreements, but being an agent is slightly more limiting than being an ISO. That's not to say that being an ISO is easy, because it is not. There are months of work that go into being either of these designations.
However, there are some advantages that make it worth it to become an ISO if you want to make a splash in the merchant services industry. One of these advantages is that you will get to operate under your own business name. This gives you added credibility when conducting business with your customers and provides you with an easier marketing task. When you are an agent for an ISO or larger merchant services company, you are not able to use your own business name to market yourself. This can turn into a disadvantage if you are trying to create your own brand.
Another distinct advantage to being a merchant services or credit card processing ISO is that you can earn money in more ways than one. When you become a registered ISO, you will have the opportunity to have sub-agents below you that can earn money and residuals for your ISO. As a regular agent, you don't have this ability and your income is limited to what you can sell with the time that you alone have. Being an ISO allows you to scale up your business and provide you with income around the clock.
All in all, becoming an ISO is a step that can really launch your career in merchant services and set you up for a much higher long-term income.
---
How to register
If you have decided that becoming an ISO is the right choice for you, then congratulations. Becoming an ISO is an accomplishment that can open a lot of doors for you. First, you'll need to register and work through the legal and administrative hurdles that stand between you and becoming an ISO. Here is how you register to become an ISO.
Pick a name
This step is very important and allows you to enjoy the benefit of being an ISO and branding yourself rather than being forced to operate a different brand.
Decide on your business type
Depending on your unique situation and circumstances, you will need to pick the business type that you will be creating. This is very important down the line.
Register with state
Make sure that you file all the necessary paperwork with your state.
Get your permits
This will vary from state to state, but you will at least need a business license to operate and start accepting payments.
Register with tax agency
Register your business with local and national tax agencies to ensure you are compliant with all tax regulations and obligations.
Create a plan
Create your business plan and organize staff, buildings, etc.
Find a sponsor
Find a reputable and high-quality parent merchant services company that you can operate under to provide your clients with good service.
Create a contract
Create and review the contract that you make with your sponsor company to ensure you are both on the same page and understand what you are obligated to.
Finalize your sponsor
Once you are comfortable with the contract, go ahead and finalize your contract to cement the deal.
Start selling!
Now that you're an ISO, the sky is the limit. Find sub-agents, close deals, and market your ISO as its own unique business.