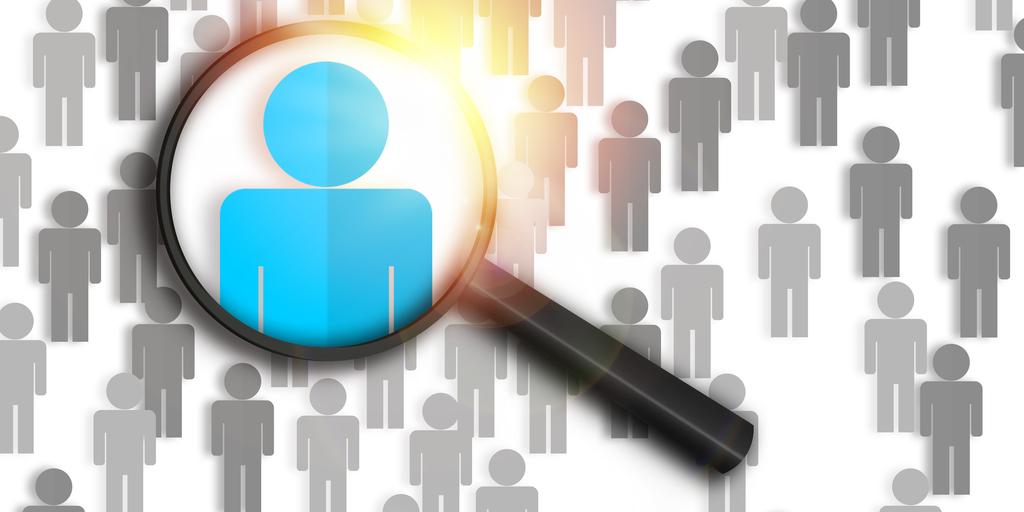 Are you planning to become a merchant service provider? When it comes to merchant services, there are thousands of merchant services agent programs for you to choose from. It is very exciting to become a merchant services provider. However, without the necessary information and details, it is very easy for you to fail. The merchant services business is both complex and lucrative. There are several merchant services ISO agent programs available. Choosing the one to suit your specific needs can be very tricky, but luckily we are going to give you expert advice and tips on choosing the best one. Some factors to consider in order to become a merchant service provider include the tools offered by the company you chose, technology use, and customer supports. This article paints a clear picture of what a great merchant services agent program should look like.
9 Characteristics of a Good Merchant Service ISO Program
The following are some of the key characteristics that define a reliable merchant service ISO program. A company with the following traits increases your chances of being successful in your credit card processing business.
Exceptional Customer Service
This is one of the most critical characteristics of a good merchant services ISO agent program. However, it is one of the most overlooked things when an agent wants to become a merchant services ISO and when seeking out an ISO partner. In the merchant services business, the worst-case scenario would be to receive complaints from your clients, and you are unable to get in touch with your merchant services agent program. This can really ruin your business. It is a great practice to look for merchant services ISO agent program that provides 24/7 customer support. In addition, the customer care representatives should be able to attend to any questions, both general and technical, within the shortest time possible.
Same-Day Funds Deposits
This is another important feature to look out for when choosing a merchant services agent program. Clients do not have to wait for long to get their funds deposited into their bank account when a transaction is made. The same day funding is a great incentive that will leave your clients happy and also help you when promoting your business.
Ability to Handle High-Risk Merchant Accounts
Though you might not be dealing with clients who have high-risk transactions such as travel agencies, CBD companies, bail bonds, credit collections, medical marijuana, etc. it is important for the merchant services ISO program you choose to handle high-risk merchant account. You might get clients who operate high-risk operations, and therefore the benefit of this is to ensure that the business of your clients is running smoothly without any payment glitches.
Great Discount Opportunities
The fees associated with credit card processing are quite high. These high fees have been causing businesses to scramble. The cash discount programs enable merchants to implement a service fee to customers who pay via credit card and issue discounts to those who pay via cash. The merchant does not have to pay a fee for each transaction they run, and therefore this saves them money. You should, therefore, ensure you find a merchant service agent program that offers discount opportunities.
Assistance on Marketing
When it comes to credit card processing business, marketing can be the hard part. However, with a great team behind you to offer marketing assistance, it becomes easy. For you to turn cold leads to warm leads, you will need an effective marketing team. They will assist in providing marketing information as well as design about merchant services.
Flexible Compensation Plan
Getting paid is one of the most important steps as a merchant services provider. It is critical to get compensated for the work and effort you put into your merchant services business. Look out for a credit card processing agent program that will help you realize your goals and meet your needs. Note: Pay attention to the agreement document to make sure you understand all the details.
Residual Income Tracking
A good credit card processing agent program will help you get residual analytics; this is very important for your business. The use of technology and the latest software to track residual income is a must for a good merchant services ISO agent program that you are going to choose. You should be able to see, at a glance, these details: number of clients, average profit, average ticket, top 10 merchants, and more.
Infrastructure
For the success of your credit card processing business, it is critical to look for an ISO partner who readily avails the necessary infrastructure to you. The payment technology is very dynamic, and each year, there are new changes and improvements. There are several other payment methods that have come up. A good credit card processing agent program should give you access to these assortments of payment processing products. All these will give your clients payment processing options to choose from, which helps them to run their business smoothly. A good merchant services agent program should be in the capacity to support most of the following infrastructures:
Point of sale options to suit the need of your clients and buyers
Smart terminals Online payment processing
Mobile payments options
A gift card and loyalty programs
Check processing services
Multi Relationship with Various Banking Options
A great credit card processing ISO agent program should facilitate a solid relationship with several banks. This creates options to resort to incase one bank declines an account. With this feature, you will have peace of mind and be able to easily close deals and get paid. Shaw Merchant Group Can Help You To become a merchant service provider and to succeed in it can be tricky, especially if you do not have the necessary information, but with the above expert tips, you will be a step closer to being successful. At Shaw Merchant Group, we pride ourselves as being the best merchant services agent program providers. We are ready to help you become a merchant services ISO and succeed in your credit card processing business.
If you've done any research at all, you've probably already realized that getting into the credit card processing field can be extremely profitable. Just about every serious business needs a merchant account, so the number of prospects that you could work with are countless and the market is ever-expanding as the economy recovers.
You might also realize, though, that becoming an ISO or a credit card processing company yourself can be expensive, but luckily this is not your only option when you're looking to break into this field. One of the best ways to get into the credit card processing industry is to start your career out as a sales agent. The upfront costs are minimal, and you can learn the business inside and out with a lot of room for growth. It's one of those coveted sales positions where you not only get commission at the time of the sale, but you usually receive residuals for the life of the account.
The key to success as a sales agent is choosing the right partner company to work with—this is an ISO whose products and services you will be offering to merchants. Since finding the right sales agent program is so imperative to your future, take your time to consider who will be the best fit for you.
In order to help you get started on your quest, here are five of the best agent programs out there that you can look into:
Looking for a company that has a lot of experience and support? This can be especially important when you're first starting out. You don't want to just be left in the dust whenever you have questions or if something goes wrong. They're very committed to offering the best service possible to not only their end-users, but more importantly to their sales agents. They'll provide you with the latest technology, varied offers to give to your clients, and top-notch service. They also offer extremely fast payments, and in fact will pay you every day instead of making you wait for weeks.
Total Merchant Services
Want to go with a leader in the industry? Total Merchant Services is a great ISO with a lot of options for the ambitious sales agent. For one, they have a proven track record of service and have been around since 1996. They offer some of the easiest-to-navigate merchant applications around, a great support team, and in-depth training so that you can sell more effectively and grow in your payment processing career. They were among the firsts in the business to offer lifetime residuals from every deal that their sales agents close. If you want a reliable company that will let you build the passive income side of your business, you should seriously consider Total.
Naturally, you are probably going to want to research more than just a few companies, but these are truly some of the best and brightest in the industry, and it's not a bad list to start with. Before anything else, it's important to perform a self-assessment and decide what your needs and wants are when it comes to an ISO partner. Really, this means asking yourself: What kind of ISO is going to best serve my clients? If you still have no idea, that's perfectly fine. You don't have to limit yourself to a single ISO, and in fact it's probably a good idea when you are starting out to try several different processors.
PayProTec
Maybe you're looking for a very reliable company that has a history of great service and close relationships with their merchants and sales agents. In that case, you won't go wrong with PayProTec. They offer great customer support, as well as extensive online resources that you can use to build your business. When you sign up as a sales agent, you get a free website, a back-end portal where you can check your stats online, and the ability to look up trouble tickets and see any problems that your merchants are having. Like HarborTouch and a few others mentioned here, they also have a free terminal program.
Interestingly enough, they're not just paying lip service when they say that they care about their sales agents—they offer health care benefits and will reimburse half of your costs! This definitely helps to relieve one of the bigger headaches of being self-employed.
HarborTouch
HarborTouch is one of the largest providers of POS systems and payment processing services in the US. They handle over one hundred thousand merchant accounts across the nation, and billions of dollars worth of transactions. Part of the reason they are so ubiquitous in the payment processing field is no doubt due to their superior partnership program with sales agents. They have smart, forward-thinking, and extremely competitive offers that make selling accounts a snap compared to more "traditional" programs. For example, they helped pioneer the introduction of free POS terminal offers. In other words, you can provide the hardware to your client for no upfront costs to them, and still receive a handsome commission and great residuals afterwards.
"Free" is not a hard sell at all, so even if you choose another company, it's probably a good idea for you to make sure that your merchant services partner has a free terminal program. It's not always going to be a good fit for every merchant, but rest assured that more and more of your clients will be expecting free equipment.
eMerchant Broker
Part of working in any field is having a niche, but oftentimes you can find yourself partnered with a company that won't approve of the merchants that you want to work with. Nothing is more disappointing than having great personal connections and prospects, but needing to turn them down because they run a "high risk" business, such as a liquor store, an e-commerce business, or any sort of retail store that would be subject to a lot of charge-backs.
With eMB's program, however, you won't have to worry about any of that. They will deal with just about any sort of merchant, including high-risk applicants. In fact, they approve about 95% of the merchants who seek accounts with them. This is good news for your clients and for you—especially since high risk accounts can be particularly lucrative.
Like the name implies, eMerchant Broker is a good choice if your merchant is an e-commerce business. They offer multiple gateways to make sure your client's shopping cart software will work perfectly with them. Give them a try, especially if your merchants tend to get rejected by other ISO's.
Download PDF: Top 5 Credit Card Processing Agent Programs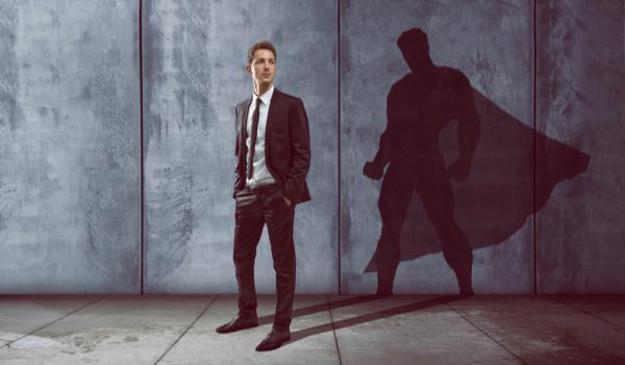 If you've been considering becoming a merchant services agent for a credit card processing company, you probably already realize that it can be a very lucrative career path. Even better, it's the kind of work that allows you to make your own decisions and get out of the stuffy office to meet people face to face. As a sales agent, you're basically your own boss and you act as the middle man between the credit card company and the client.
Does this sound like something you could get into? If so, then you're at the start of an exciting and profitable path. However, as with any other kind of work, there's always a learning curve, especially if you want to be the kind of agent that clients seek out again and again. In other words, there are certain traits that successful merchant services sales agents have that help them rise above the rest (and make more money).
Have a Plan
The first thing that you can do for yourself in any endeavor is to have a plan. When you're a sales agent, you're basically running a business like any other, though this can require a period of adjustment for those who are transitioning from the lifestyle of an employee.
The fact that you have your own business is both a blessing and a responsibility. Yes, you have more freedom, but having a plan and carrying out every aspect of it becomes much more essential when you have no one else to turn to. Your credit card processor will certainly help you, but the direction that you want to take things is up to you.
What do you need to plan, specifically? Well, the most important thing you will need to decide ahead of time is how you will approach your market. Where will your revenue come from? Will you target people online? Will you do cold calling? Will you perform outreach to businesses in person?
Whatever the plan, choose one or just a few approaches to focus on. Don't spread yourself too thin. Plan your focus and work your plan until you start getting some results (or not) and then pivot to another focus accordingly.
The point of the plan is to give you some sort of direction, so that you're never lost in that no-man's land of wondering what you should do next.
Leverage Your Social Network
Since finding a credit card processor can be an important step for a business owner, they often rely on referrals when they choose an agent to work with. Knowing this, make sure that you're on everyone's radar.
etwork and get to know people. Find people to spread the word about the services that you're offering. You might even offer people pay for the referrals that they send you. It may sound a little weird at first, but it's not that different from what you're doing yourself relative to the credit card processing company. Either way, you probably won't have trouble getting referrals from past clients for free if you've made them happy.
Just make yourself known in the community. Offer to help even when there's no clear benefit for your upfront, and soon enough you will find merchants getting into contact with you. Trust is an extremely important element that cannot be underestimated, and you cultivate that through your connections and through offering people genuine value.
Pick the Right Partner
The decision of which merchant services ISO program to choose to work with is something that you should consider carefully. Not all credit card processors are created equal. Some might not offer very good customer service, or they might not have a good variety of plans and options, or they may simply not be willing to take on the type of clients that you want to serve.
You have to take many different factors into account. First and foremost, take a look at what the company has to offer your end users. Do they have free terminal plans? Are their fees exorbitant or fair? Play with the interface of the POS systems that they offer if you can. Are they easy to use? Do they use modern software and hardware that is lightweight and secure, or are they stuck in the last century? Try to find an ISO that offers equipment that is more or less future-proof, at least for the next few years. Look for a company that values change and is willing to adapt to the industry.
Get to know some merchants and merchant services agents who use the processor and get some feedback. Is the customer service good? Are they responsive and attentive? If you choose a partner that will be prone to abandon you, this can be a huge pain in the neck if something goes wrong, needless to say. Your merchants will be looking to you to keep their transaction systems running smoothly, and you need a partner who will be on your side.
Another thing to be clear on right away is whether or not they are willing to serve your future clients. The fact of the matter is that a lot of merchant services ISO's will not work with businesses that they deem "high risk," or businesses that tend to be subject to a lot of charge backs and fraud. Stolen credit cards and other issues are a sad reality of the economy, and in some industries these problems are more common, such as in ecommerce. A merchant services ISO may also refuse to work with a business that deals in "vice," such as alcohol, tobacco, adult entertainment, and other similar kinds of markets. If you plan on working with clients in such industries, you need a partner who will support you.
If everything else checks out, you will have to go over your contract and fee schedule. Just as you don't want the fees to be too high overall to avoid gouging your clients, you also want a fair cut of the fees for yourself. Make sure that your merchant services agent program will give you generous options for residuals and bonuses. At the same time, also keep your eyes peeled for any deals that seem way too good to be true. If you can fathom how the ISO is making money because it's offering sales agents ridiculously good incentives, something is fishy. This is why it's important to do your research thoroughly before signing up with a partner.
There are a few important things to watch out for in your contract, or else you may endanger your income. Make sure that there are no exclusivity clauses. If your merchant services ISO wants to force you into a exclusive relationship with them, find another one to work with. There is no reason that you should be able to work with more than one partner, and the freedom of being able to switch if one of them becomes irrelevant will make a huge difference for your business.
Something else to watch out for in the fine print are any quota requirements. If your partner requires you to open X amount of new accounts per month, or else you lose your residuals (even if your past clients are still with the company), then run far away. Find a partner company that allows you to rightfully own your residuals. This means that you keep them for the life of the account, regardless of any new accounts you open, and you should also be able to sell your residuals if you would rather have a lump sum.
Finally, find a company that will help train you on all of the equipment and software that they offer, and that will help you read all of the forms that you'll be working with. You need to really know what you're doing to be a success in this business—but we'll talk more at length about that below:
Actually Know What You're Doing
When it comes to any field—from credit card processing to underwater basket weaving—the number one thing that will make you successful is to serve your customers well. In fact, in a lot of ways, this is the only thing that really matters to your bottom line. Your clients have a problem, and you have to solve it well enough that they're happy with what you gave them.
The only way that you can do that, though, is by knowing what you're doing. Make sure to take advantage of all of the training materials that your credit card processor offers. Read the literature and even go to industry conferences and workshops if you can. You will learn huge amounts of information by listening to people who have already been playing the game for a long while.
When it comes to your income, it's also important to know what you're doing. Don't just assume that your credit card processor is paying you what they owe. Learn to read your merchant statement and go through all of the details every month. If you're confused, your ISO should help you. You can also recruit the help of more experienced sales agents.
Be Completely Honest
Trust is important in business. It's what will keep people coming back. It is what will make people hesitate switching to your competitor. The only way to earn and keep people's trust long term is to cultivate a reputation for honesty. This cannot be bought and you cannot use advertising tactics to get this. You can only earn it by being completely transparent and honest.
Don't hide the bigger picture from your clients. Tell them exactly what is going on, exactly how much they are going to pay, and exactly what they can expect with the packages that you're selling them. Teach them everything that they are willing to learn and show them as much as you can about the equipment and software that you're giving them.
When a client feels that they can trust you, and they see that you went above and beyond what was expected, you have a loyal customer for life. Considering the potential value of long-term residuals in this business, the difference between being honest and trying to turn someone into a sucker for short term gains could be hundreds of thousands of dollars.
Being a merchant services agent can be a great way to earn a piece of the very large credit card processing pie. The industry will only be growing larger in the next few years, and more opportunity will present itself to those who are highly motivated. Having said that, this is a very competitive field, and you will greatly improve your odds of success by following the guidelines above.
The credit card processing industry is like any other business, and your focus should be first and foremost with the customer. Pick the right merchant services agent program, use your social network, and make sure that you're honest and that you know what you're doing. After that, the rest should follow.