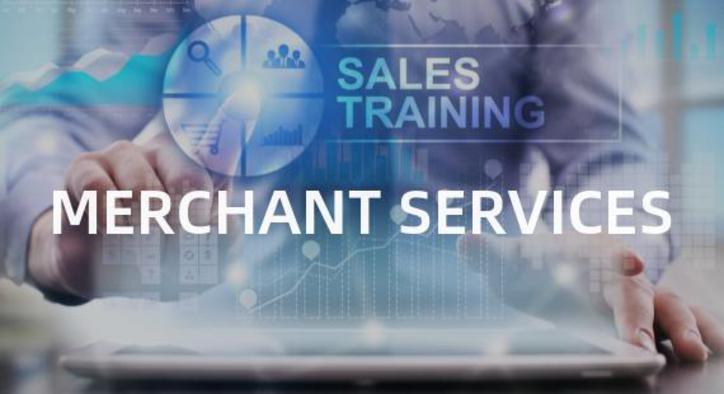 Merchant services sales is one of the hottest and most lucrative sales industries on the market right now, and for that reason it is incredibly attractive. It is true that you can earn great money being a merchant services agent, but it often requires a strict training program and dedication to the craft. If you want to be successful in merchant sales, then there are some key pillars that you will need to be familiar with that will help you to succeed and thrive in merchant services sales. By following this crucial training structure, you can set yourself up for success in the merchant services industry.
Pursue a quality partnership
The first concept that you will need to be familiar with in your merchant services sales training regimen is that you should pursue a quality partnership and arrangement with a merchant services provider. As a merchant services salesperson, you will work under the umbrella of a merchant services provider that will be the backbone of your business. The partner that you choose will administer these services to the merchants that you sell to, so it's very important that you find a merchant services provider that is reputable and can provide you with all the benefits that you need for success in the merchant services industry.
There are a few things that you should look for in a quality partnership with a merchant services provider such as prompt payment, good payment structure, frequent bonuses, large share of profits, quality support staff, solutions for every industry, and tools to help you succeed. A quality partner that can provide you with all of these things is one that can help catapult you to success in merchant services and enjoyment of a life that earns passive income. It's critically important that you make the right decision when it comes to the merchant services provider that you choose.
Optimize your pricing structure
While sales is mostly about making connections with businesses and selling your products, there are a lot of other things that you can do to help yourself have success. One of the more subtle things that you can do is to optimize your pricing structure to provide you with more margin and more opportunities to increase your revenue. There are several ways that you can do this by offering upsells, sticking to strict limitations when offering discounts, and others.
While a change in your pricing structure might not make a large effect right away, when the effects are compounded over hundreds of transactions, you can notice a very large difference that will greatly impact the trajectory of your merchant services sales career.

The more options, the better
When you are going through the preliminary stages of training to be a merchant services agent, one of the most important things that you should be on the lookout for is a merchant services provider that doesn't limit you by their payment processing capability or options. You should seek to work with a merchant services partner that provides you with a wide range of payment processing options such as debit, credit, cash, ACH, and others. When your partner offers these additional methods, you can offer them to your merchants. Merchants like to be presented with multiple options and flexibility, so if you can offer them flexibility in their payment processing solution, then they are more likely to work with you for their merchant services needs.
Providing good customer service
One of the most important lessons that you will learn in merchant services sales training is that customer service should be your main priority at all times. The customer is the most important party in the entire transaction and without happy customers as your merchants, you will find a very hard time succeeding in merchant services sales.
Providing good customer service is something that you will have to master if you want to get to the point where you are converting more customers and increasing your portfolio of merchants. To do this, you should be sure to always be attentive to customers' needs, answer questions in a timely manner, and be able to get in touch with them whenever they need something from you.
However, you are not the only important person in the process when it comes to customer service. You should be partnering with a merchant services provider that also values the power of good customer service if you want to have success in merchant services sales. This means evaluating how well your merchant services provider is able to meet the needs of customers and what their reputation is for providing service to the merchants that they oversee.
If you can provide a good customer service experience to your merchants, then they are much more likely to continue coming back to you time and again for their processing needs.
Free terminals included
If you want to have success in merchant services sales, then you'll quickly learn one of the secrets of the industry is to include a free terminal for your merchant. Not only do merchants love to have free bonuses included in their processing packages, but you'll also be providing your merchant with a POS that is specifically designed to increase performance and efficiency while using your offering of processing solutions. With a terminal that is specifically designed to help your solution work in the best way possible, you can be sure that they are getting the best possible user experience that they could want.
This also helps your relationship with the merchant. Providing them with incentives is one thing, but they can take additional confidence in knowing that they are partnered with an agent that cares enough about their merchants to ensure that they have the proper equipment to get the job done the right way. If you want to increase your conversion rate and improve the quality of your relationships with your merchants, then offering a free POS system is a great way to do so and is now considered industry-standard.

Saturday, January 02 2021
If I had to make a rough estimate, it seems to me that about 90% of merchant services agents aren't actually very familiar with their residual splits and how they work. This isn't a great position to be in and you don't want to be in the dark, so take a look at these tips to get a good grasp on the subject:
1) First of all, do you actually own your residuals for the life of you account? If not, then years of work on your part could just disappear literally overnight. You could have been working tirelessly to build up a huge portfolio, but it would all be down the toilet simply because you stopped selling for awhile. Many ISOs have these stipulations, where you're required to bring in new accounts every certain amount of time, or your residuals are lost. Does that sound fair to you?
So many agents fall for this racket. Don't do this, no matter how much bigger your part of the split will be. Over the long-term, it's just not worth it. You're trying to build long-term passive income here, not turn your work in sales into an ordinary job—that's a waste of a great opportunity. Make sure you ask about this before you choose a merchant services ISO program. Tell them to give you an exact play-by-play of what will happen if you decide to leave the business. If the answer is "You will lose your residuals," then walk away. Also, if you can't sell your residuals, then reconsider as well, since this is an indication that you don't really own them.
2) Forget about the percentage of your split. This doesn't really mean anything. To illustrate this better, let's say you're playing monopoly and your friend wants one of your properties. He offers you 30% of his net worth for it. However, another player butts in and raises the stakes. He tells you that he'll give you 50% of his net worth. Finally, a third player screams over your other two arguing friends and declares that he'll give you 10% of all of his cash if you will sell him the property. How do you decide which deal to take?
Well, obviously, you don't have enough information to make a good decision, do you? Before you know which deal is the best, you need to know the net worth of each of the players! After all, if Player 1 and Player 2 only have 100 monopoly dollars to give you, then you know that what they're offering is a raw deal if Player 3's net worth is 5000 dollars. Even with only 10% of that, it's far more than what the other two players were offering.
The same goes with credit card processors. Ignore their bragging about how they will give you 70% or 80% or whatever inflated number. It doesn't actually mean anything unless you know how they calculate the profit in the first place. Always get some context for these numbers, or else they are just going to be completely useless to you.
3) Always keep an eye on costs and the fees that the processor is going to charge you, as this will have much more influence on your profit than the actual split. You can find out what these fees are by looking at the Schedule A that your credit card processing agent program will provide for you. You will also need to ask yourself a few things when considering cost. For example, do they add basis points before they calculate the profit? What are they going to charge you for the transaction fee?
Some processors give you a true interchange pass through, while others will mark up the fees a few basis points above interchange before they start to calculate the profit. With the former kind of processor, things are a bit more obvious. For example, if your transaction fees are $0.03 and you in turn set up your merchant's transaction fee as $0.09, the profit per transaction is $0.06. If you had a 50/50 split, then you would get half of that in the end. It's a case of simple arithmetic. However, if you're having to deal with a huge mark up of dozens of basis points first, a lot of that profit is lost, and even if you had a 90% split, it wouldn't be worth it.
By the way, stay away from "buy rate" programs, as they don't offer you good deals. If you have any doubts about this, then be sure to get into contact with me and I will tell you all about it. You might be tempted to go with one of these programs, but I assure you that after I break it down for you, you will change your mind. Always go with a revenue sharing plan, as it's much more lucrative in the long run, especially if you choose a good processor to work with. I've even heard of processors trying to set up these kinds of deals with merchant services ISOs themselves, which is very silly in my view. You're trying to run a business here and build your empire, so don't settle for a buy rate.
4) The pricing is not as important as the cost structure when you want to get accounts of a significant size. Aim for a low cost structure for your clients. If your processor is charging more per transaction than $0.04, then you probably won't be able to pass on a reasonable deal to your merchants, so think twice about going with a processor that is this pricey, even if you're making 80% of the split. Make sure to have more than one partner so that you have access to the lowest rates and the best deals, and this way you can give your merchants a variety of options. This is especially true for your larger merchants.
5) Finally, keep in mind that you shouldn't get too caught up in either the cost structure or how much of a percentage of the residuals that you get. Ultimately, making the sales is what will determine your success in the long run. You need merchants to make money, and you need to close a lot of deals. Any merchant services ISO program or processor that you're partnering with should know this and help you get the kind of training that will lead you down the right path. If you can't even close deals, then there's no point in worrying about your compensation—you won't be getting it anyway! Whether you make 50% or 90% of $0, it is still $0, and that's certainly not a handsome residual to be getting every month. So choose your associates wisely, as they can help you to succeed—or drag you down.
We're happy to help you on your endeavor, so we offer all kinds of resources, from informative material, to help with your marketing, to training. If you're curious or have any questions about how to move forward in this career, then don't hesitate to send us an email.
Final Tip: Contact North American Bancard Agent Program to set up your agent offices and become a successful merchant services agent.
Download PDF: Your Residual Split: Understanding How It Works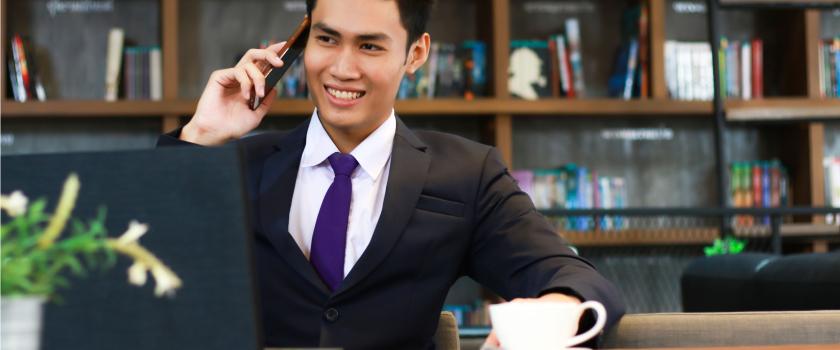 If you have been in sales for long, then you know what it is like to try to sell software and other solutions over the phone. It's a tough industry and job that requires hard work, patience, and a winning formula. Calling someone is easy--convincing them to stay on the line is hard. If you are in merchant services sales and want to increase your phone sales and your overall revenue, then this short guide is a must have. In this short tutorial, we will cover some of the key tips to having success in merchant services and conducting merchant services sales over the phone with maximum optimization and earnings potential.
Difficulty of selling merchant services over the phone
When you think of selling merchant services over the phone, your mind might automatically turn to just setting appointments, touching base, and otherwise communicating with the potential customer over the phone. However, that's not all that selling merchant services over the phone entails. Actually selling merchant services over the phone consists of every step of the process including consultation, implementation, and even signing the contracts. This all occurs from a remote location.
While this makes the business model somewhat convenient, it also makes having success in phone sales extremely difficult. In traditional sales, you have the opportunity to interface with your clients directly and speak with them. With phone sales, however, you will have to do all of this over the phone and digitally. The barrier is greater, and that is why so many fail when they don't have a plan to address these issues.
However, it doesn't mean that selling merchant services over the phone is impossible. Actually, hundreds of reps all over the country have success selling these services over the phone on a daily basis. Those with a good plan, sales skills, and some experience interacting with clients over the phone most definitely have a path to success.
Who isn't right for selling merchant services over the phone?
Since you want to have success and selling merchant services over the phone takes a specific skill set, there are some merchant services agents that should avoid having to sell merchant services over the phone if possible. For beginners, it's a good idea to get an in-person meeting when possible. Here are some of the characteristics that might make it difficult to succeed when selling merchant services over the phone.
Low experience with phone sales
If you are an individual that has little or no experience with selling merchant services over the phone, then some practice beforehand would be helpful. Selling merchant services can be difficult, and selling anything over the phone can be difficult. Together, they make for an increasingly difficult combination. Having success in merchant services over phone sales is entirely possible, but it is an ideal situation for those that at least have a bit of experience with selling over the phone.
No supply of leads
Selling without a good supply of leads is difficult for any industry, let alone merchant services. If you are going to sell over the phone, then you need to make sure that you have enough information to go off of. With a steady supply of leads that contain the information you need to make the sale, you will increase the chances of your success drastically. You should always make sure that you have a steady pipeline of leads before you begin your foray into merchant services phone sales.
Tips for success in phone merchant services sales
Now that that is out of the way, we can give you some actionable tips for having success with merchant services sales over the phone and giving yourself a leg up on the competition. Here are some of the most actionable tips and actions that you can take to have more success in phone merchant services sales.
Have a basis for the call
If you're going to call a merchant looking to talk about how you can provide them a service, it's best that you have a good reason for the call. If a merchant believes that you are only calling to sell them something that they don't need, then they aren't going to hang around on the call for very long and they will be immediately defense. However, if you can let them know that you have a solution for their problems or you are taking notice of an issue that they are having, you are much more likely to have success in converting them to a customer. Always make sure that you have a reason to be calling your merchant, otherwise they may believe that you are not worth their time.
Get to your value proposition early
If you do manage to get on the phone with a merchant, one of the most important things that you can do is to get to your value proposition early. Merchants especially have very little patience for people calling them to sell products and services, since they get it so much. So, it's helpful if you are able to show them right away that you have actual value and benefits to offer instead of just trying to make a sale. If you can make your point and show why you are valuable very early on in the process, the merchant is much more likely to be receptive to your pitch for a longer period of time.
Keep your merchant on the phone
It's very important to keep your merchant on the phone for as long as possible. The longer that you are able to keep your merchant on the phone, the greater the chance that you have at converting your merchant into a customer. That's not to say that you should keep them on the phone without regard to their needs. You should ask questions and start conversations that lead the merchant to simultaneously stay on the phone longer and learn more about the services that you have to offer. When you are conducting phone sales with a merchant, be sure to do your best to have a lengthy conversation with them so that they can become more familiar with you and start thinking of you as a business partner instead of a salesman.
Take baby steps
When you are interacting with a merchant on the phone, it's best to keep the asks small. By that, we mean that you shouldn't go for the big sale right away. When conducting phone sales, it is best to take it in baby steps instead of trying to sell them on your most comprehensive solution that you have to offer. For instance, you should explain the benefits of an affordable and smaller-scale service first to allow them to see the benefit before going into the other options that you have to offer.
Go through the paper work as a team
When you do make a sale, your next task is to get them through the paperwork and make sure that they remain a merchant under your account. To do that, you should provide superior service and walk them through the paperwork process as a team instead of leaving them to fend for themselves. This cooperation and the help that you are able to provide them will lead to a long and productive relationship between merchant and agent.