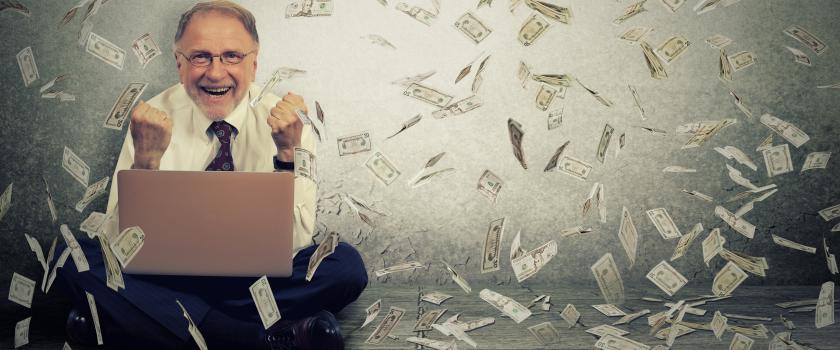 If you are looking to find out whether you actually own the residual portfolio that you are building, one of the best ways to do so is to ask the processor that you are working with to purchase some of the future residual. This is known as a buyout and it's a very common step for agents to take when they are in need of quick cash from the sale of an asset like a residual portfolio. If you want to be able to take advantage of these buyouts, you need to be very familiar with what a buyout is and how it can be completed from your side. This guide to the process of selling merchant account residual portfolios can give you the knowledge that you need to conduct a transaction like this and get access to the funds you need
Background residual knowledge
If you are going to be selling your share of residuals, one of the most important things that you will need to know is the background of residuals and how they work in order to determine the price that you might get bought out at. Most agents already know how residuals work--you sell merchant accounts and in return, you get a share of the income. For many merchant processing contracts, the merchant's share of the income is about 50%, leaving the merchant with the other 50%. However, it isn't always the ideal situation for the agent to wait for their income on a monthly basis and some prefer to cash out their earnings up front. A buyout between the agent and the merchant processing company gives them the opportunity to do this and pursue whichever avenue they might want with their lump sum of cash.
How much can you get for your residuals?
If you are considering selling your share of a residual contract, then you also probably want to know what your earnings potential is from selling your share in these often steady and lucrative agreements. Generally speaking, a processor will pay 15 months worth of residual payments on your part in exchange for your 50% of the residual share in the merchant processing account. This means that the lump sum that you would be getting is 15 times the size of the monthly residual that you would otherwise be gathering from holding the contract. There are benefits and drawbacks to this.
Benefits of selling your residual share
There are a few possible benefits to selling a share that you have in a residual contract that continues to feed you money. The first is that you need quick access to cash. If you do, then this is one of the best ways to do it. A buyout comes with no obligation to pay back or pay interest--it is your money that you earned and you get to keep it.
Another benefit of selling your residual share is that you might get something in exchange for nothing, so long as you are planning on leaving the merchant processing industry. If so, then it's a win for everybody. You will get to be paid 15 months for a merchant processing contract residual that you would otherwise not be getting due to you leaving the business. In exchange, you will hand over the asset that you do have to the merchant processing account where they will continue to collect residuals on the account.
The final benefit is that the payout of a merchant services residual contract buyout is actually pretty competitive, compared to what you might otherwise get with a fast lending service or another service that doesn't have your best interests in mind. The payout of a buyout is guaranteed and you get a good rate. So, if you are in need of an injection of capital for a venture, debt, or any other purpose, selling your share of a residual contract might be the right choice for you.
Drawbacks of selling your residual share
Just as there are benefits to selling your share in a residual contract, there are also downsides. One thing that you should be aware of if you are considering selling your share of a residual agreement is that you will not ever be able to get this contract back and earn the residuals for yourself. Once you have been bought out, the movement is permanent. The merchant processing company will not give you a chance to get back into it once your financial situation becomes less muddy and you want to get back in the game. That's not to say that you can't close new clients, but you won't be able to work with the clients that you sold to the merchant processing company.
In addition, selling your share in a residual contract could be a bad financial decision. Though it's tough to assess this because everyone is in a unique situation, the theory is that residual income is basically a guaranteed passive income stream, after the setup is complete. So, how much does a few hundred extra dollars a month mean to you? Without the share of the residual income, you are left with a lump sum, which isn't so bad. However, it does leave a gap in future wealth generations and could make it harder for you to survive financially in the long-term.
When to use a buyout
As a young agent, there are probably multiple situations in which you feel a buyout of an asset might be the right decision for you. However, buyouts from residuals should only be used in some situations. One such situation is if the agent needs a sudden influx of cash to replenish savings or consolidate a debt.
Another reason is if an agent or ISO has a large upcoming business expense that they want to make sure they have the freedom to invest if they so choose. With this flexibility, merchant services agents and ISOs are well-positioned to emerge stronger than ever from any situation that they find themselves in.
Contact North American Bancard Agent Program to get a full evaluation or your merchant account portfolio. Get up to 40 times your monthly residual to buy sell your credit card processing accounts.